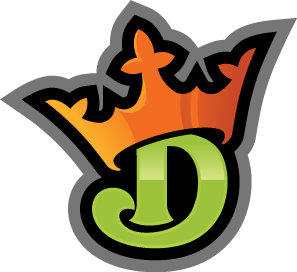 CLICK ON THE CROWN TO SIGN UP FOR DRAFTKINGS FOR FREE!
HAMILTON AT WINNIPEG, THURSDAY
Matt Nichols and the Winnipeg Blue Bombers face a huge challenge.
Nichols threw for 304 yards and a TD in his 2016 debut last week, leading the Bombers to a 30-23 victory over the defending Grey Cup-champion Edmonton Eskimos. But Nichols won't have two top receivers when the Blue Bombers (2-4) host the Hamilton Tiger-Cats (3-2) on Wednesday night.
Both Darvin Adams and Weston Dressler were injured in the win over Edmonton. Adams suffered an upper-body injury that could sideline him for about six weeks while Dressler has a leg ailment.
Adams had 10 catches for 121 yards and a TD versus the Eskimos while Dressler registered six receptions for 111 yards. Winnipeg is also without receiver Ryan Smith (lower body injury).
A depleted receiving corps is bad news for a Winnipeg squad that's 0-3 at home. Rory Kohlert (four catches, 40 yards) was the club's leading receiver against Edmonton after Adams and Dressler.
However, Winnipeg did show it could run the ball versus the Eskimos as Andrew Harris had 127 yards rushing on 22 carries (5.8-yard average) and a touchdown. And the club re-signed veteran receiver Clarence Denmark, who spent five seasons with the Bombers before being released in the off-season.
Denmark eventually signed with the Saskatchewan Roughriders but was released during training camp.
Hamilton is 3-0 on the road this year and comes off an impressive 37-31 victory in Edmonton on June 23. Quarterback Jeremiah Masoli completed a CFL-record 23 straight passes en route to finishing 31-of-38 passing for 391 yards and three TDs in rallying the Ticats from a 25-point deficit.
Winnipeg beat Hamilton 28-24 at Tim Hortons Field on July 7. Masoli was 29-of-39 passing for 367 yards with two TDs in that contest but also was intercepted twice.
Pick - Hamilton
___________________________________________
B.C. AT MONTREAL, THURSDAY
After struggling offensively the first five weeks of the season Montreal (2-3) exploded in a 41-3 home win over Saskatchewan on Friday night. The victory came just four days after a 30-17 road loss in Toronto. Quarterback Kevin Glenn was 27-of-36 passing for 299 yards and two touchdowns while Duron Carter had eight catches for 115 yards and a TD to help the Alouettes snap a three-game losing streak. B.C. (3-2) is coming off a 44-41 overtime loss to Calgary after failing to make a 34-19 lead heading into the fourth quarter stand up. Jonathon Jennings threw for 374 yards and three TDs but had two interceptions against the Stampeders.
Pick - B.C.
____________________________________________
SASKATCHEWAN AT CALGARY, THURSDAY
Calgary (3-1-1) moved atop the West Division with its overtime win over B.C. Quarterback Bo Levi Mitchell finished 29-of-44 passing for 364 yards and three TDs for the Stampeders. Greg Wilson had only three catches in the game, but two were for touchdowns and he finished with 118 yards overall. Veteran kicker Rene Paredes hit his five field goal tries also. After passing for 354 yards and two TDs in leading Saskatchewan (1-4) past Ottawa 30-29, quarterback Mitchell Gale was 23-of-41 for 211 yards and an interception against Montreal.
Pick - Calgary
_____________________________________________
EDMONTON AT OTTAWA, SATURDAY
The defensive troubles continue for Edmonton (2-3). The unit ranks second-last overall in points allowed (32.8 per game) and yards allowed (417.8) and last in passing yards (370.8). And Ottawa (3-2-1) owns the CFL's top-scoring offence (31.6 points per game). But the Eskimos counter with a potent offence of their own that that's led by CFL passing leader Mike Reilly (1,926 yards). Receiver Derel Walker had 11 catches for 148 yards and a TD in last week's loss to Winnipeg and combines with Adarius Bowman to give the Eskimos a dynamic pass-catching duo. Ottawa won the first meeting 45-37 in overtime June 25 in Alberta but comes off a 23-20 home loss to Toronto as Henry Burris was 20-of-34 passing for 218 yards and a TD with two interceptions in his return under centre.
Pick - Ottawa
Last week: 1-3
Overall: 9-14-1
(Canadian Press/Dan Ralph)